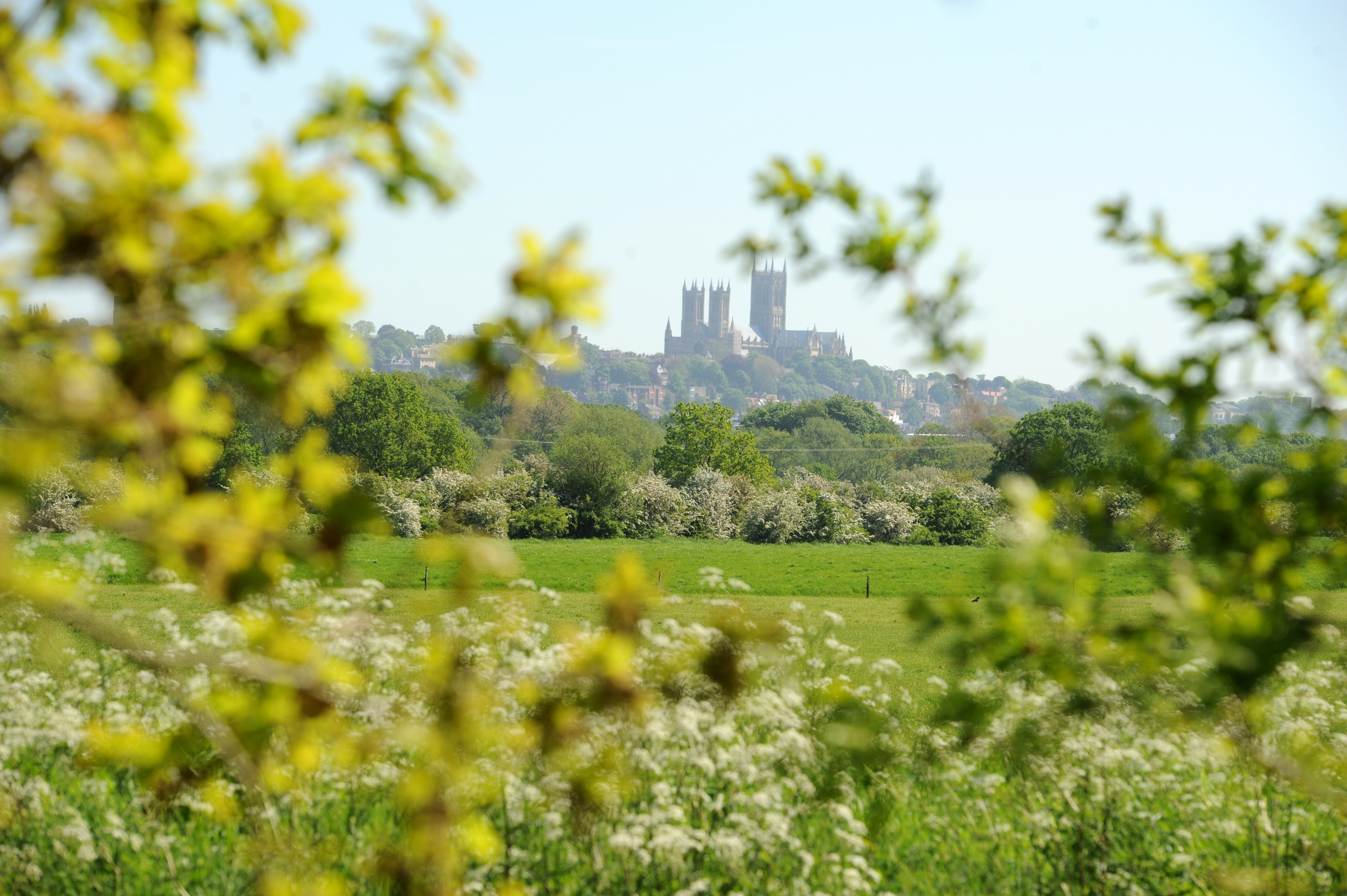 A bid to The National Lottery Heritage Fund of £249,925 to enable a three-year programme of heritage-focussed public engagement has been successful.
Submitted by City of Lincoln Council, the funding will enable a three-year programme of community activities across the council's heritage parks and open spaces.
This project, named 'Lincoln's Green Museum' will add to the offer of these well-used, sociable places in ways that advance equality, making best use of the natural heritage in the areas, increasing knowledge, engagement, inclusivity, and wellbeing.
The aims for the three-year programme is to:   
Inspire younger audiences now and in the future by delivering activities that connect them to the past.   
Deliver meaningful activities and initiatives which connect underrepresented groups to heritage.   
Work closely with social prescribing link workers, and use person-centred, heritage-based interventions to improve wellbeing.   
Collect people's memories and hear the ones which are not our obvious narratives, thus breaking down barriers to participation and harnessing a sense of belonging.  
Develop an online legacy archive to record and celebrate the heritage of our city-wide green spaces, for current and future generations to see. 
The project will also build on the existing digital archive for Boultham Park, curating the information already held at all City of Lincoln Council's heritage green spaces, to create an archive for each of the spaces, with the help of members of the public, volunteers, students and partner organisations.
The total value of the project is £299,925, which in addition to the £249,925 from the Heritage Fund, a further £35,000 will be provided through volunteer works and in-kind contributions, and £15,000 will come from the council.
The main open spaces included in the project are:
West Common
South Common
Cow Paddle
Hartsholme Country Park
Arboretum
Boultham Park
Birchwood Nature Park
All have heritage designations and / or have played an important role in the history of their community and the wider city.
Cllr Bob Bushell, Portfolio Holder for Remarkable Place at City of Lincoln Council said: "Our city green spaces have a wealth of heritage to offer, are free to use and are available to all.
"This project will provide opportunities for visitors to connect with and learn about these important places through a wide range of activities, initiatives, and events, together with the creation of a comprehensive online archive which will be accessible to everyone.
"For our heritage open spaces, the benefits are multiplied: heritage promotes personal and community wellbeing, it gives a sense of place and identity, it provides links to the past, a sense of perspective and a better understanding of today.
"This is a fantastic opportunity to curate our heritage before it is degraded or even lost, gathering memories and information into an online publicly accessible archive and I look forward to seeing this progress."
Robyn Llewellyn, Director, England, Midlands & East at The National Lottery Heritage Fund, said: "Green spaces are an important part of our heritage. They spark curiosity and providing many benefits for their local communities, such as promoting wellbeing.
"National Lottery players have told us that natural heritage is particularly important them, which is why we are proud to award City of Lincoln Council a grant to provide an exciting programme of activities across Lincoln."
The project will run for three years, with plans to begin in Summer 2023.