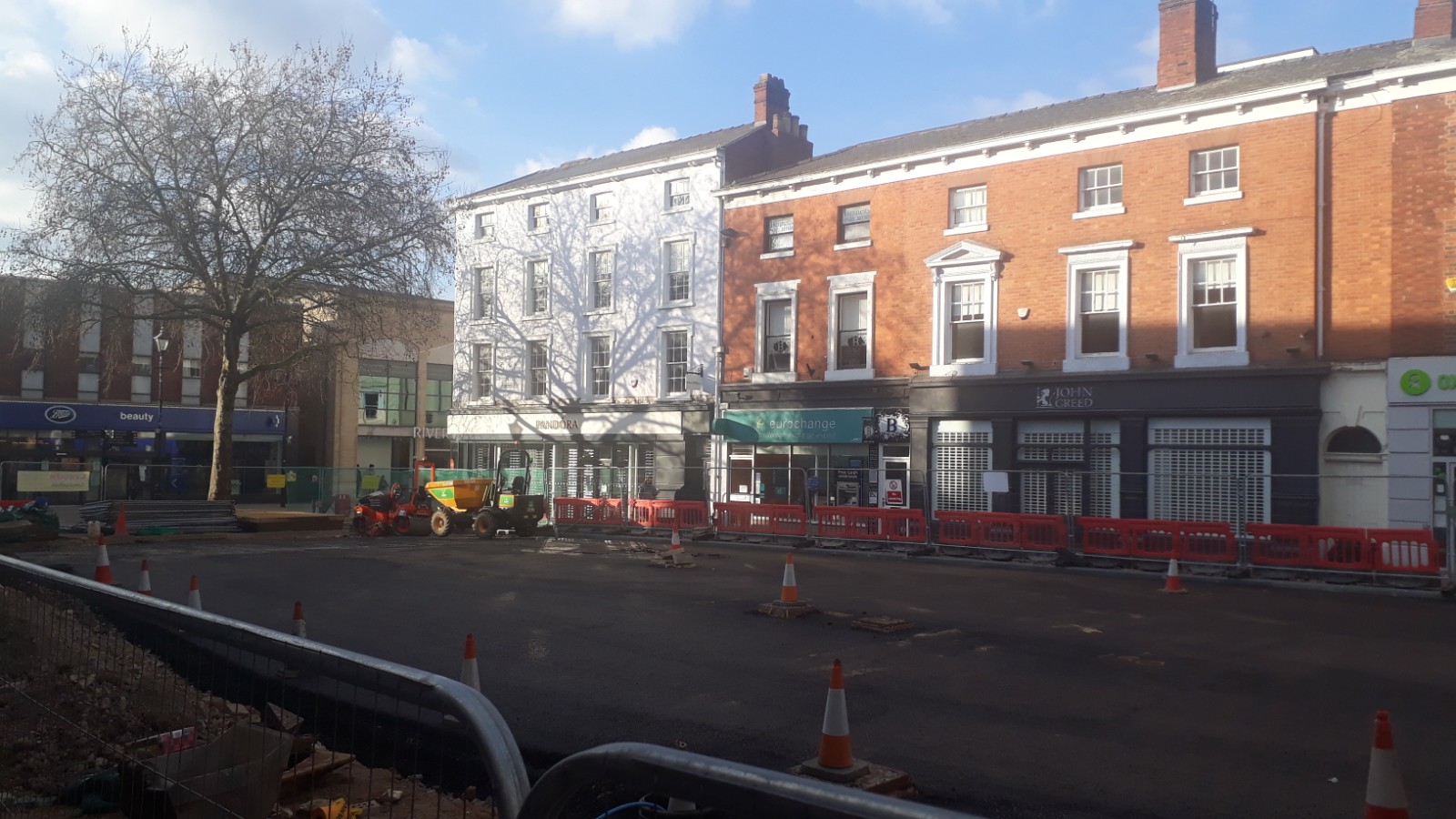 As part of the City of Lincoln Council's Vibrancy Programme, Phase 2 of the Lincoln Cornhill paving works have been progressing and currently remain on programme.
A great deal of work has been carried out to date, including the tarmacking of the area in preparation for the commencement of the paving works, which will bring the new public realm to life.
Maria Clayton, Capital Projects manager for City of Lincoln Council said: "Our contractors, Lindum Construction, have been liaising regularly with local businesses and keeping them up to date with all works which are on programme and expected to be completed by the summer this year."
James Grigg, Manager of the Oxfam Bookshop in the Cornhill, added: "While our small team of volunteers have been working behind the scenes on the Oxfam Online Shop through the lockdown, we've been glad to have the builders in as our temporary neighbours.
"I'm pleased to see good progress has been made while the shops are closed and look forward to the reinvigorated square being completed.
"It will really open up the Cornhill area to the High Street, with the lovely tree at Speaker's Corner welcoming shoppers into the new space created."
If you have any further queries or comments on the work, please email Michael Hurtley: Michael.hurtley@lincoln.gov.uk