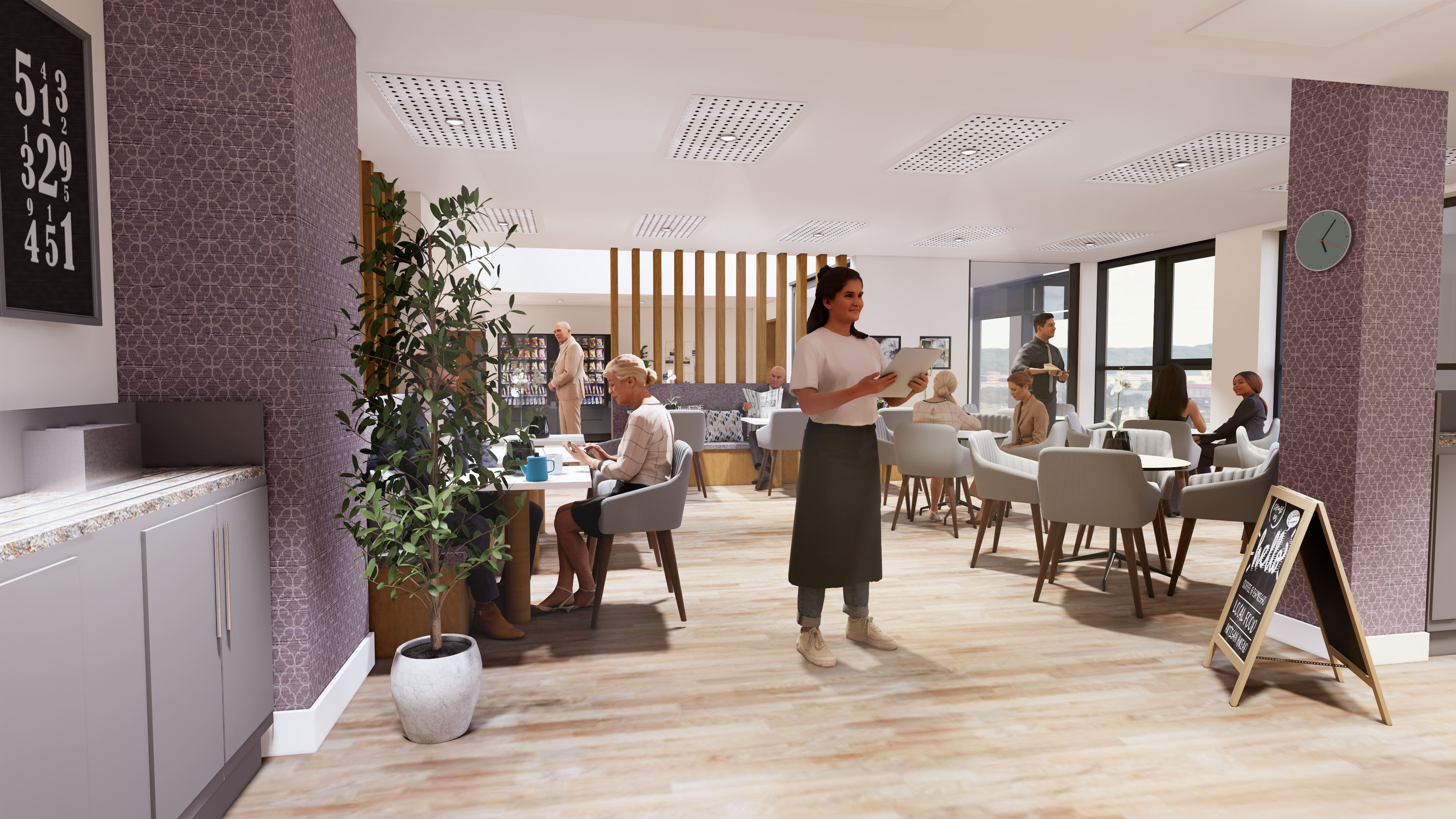 City of Lincoln Council has opened tenders for businesses interested in taking on a restaurant opportunity at its new Extra Care facility.
The city council is investing significantly in the two and three storey De Wint Court extra care housing development on Bowden Drive, with additional funding from Homes England and Lincolnshire County Council.
De Wint Court will comprise 70 apartments (50 one-bed and 20 two-bed apartments) and is set for completion in Autumn 2021.
When operational, the scheme will have care provision available, non-resident management and support staff, a wellbeing suite, changing places facility, restaurant and salon.
City of Lincoln Council's ambition is to create new and updated affordable homes for rent by people over 55 to support residents to live more independently, yet together and more inclusively with the local surrounding community, and is now on the search for a business to take on the restaurant aspect of the scheme.
The need for nutritious, wholesome meals to improve the health and wellbeing of the residents and the community is seen as an essential part of the care offer which underlines the principles of Extra Care within the project.
As De Wint Court is a new facility and to support a business into this new venture, City of Lincoln Council will offer an initial six months rent free, rising by ¼ of the rent per ¼ of the year thereafter. Full rent will be expected from 18 months operational.
The lease will be for 5 years with a break clause after 2 years (given the rent-free periods).
Cllr Donald Nannestad, Portfolio Holder for Quality Housing at City of Lincoln Council said: "The catering provision in De Wint will likely be seen as the main meal of the day for many of the residents.
"It will be an opportunity both to provide good nutritious food, along with encouraging the development of good eating habits whilst maintaining active engagement with other people and the wider community.
"The catering provision will be an integral part of the social day for residents and I look forward to the applications coming in."
The closing date for tenders is 12 noon on 16 April. For more information and to submit a tender, visit: www.eastmidstenders.org.
Once on this website, click on 'view opportunities' then using the drop-down menu limit search to City of Lincoln Council and the contract opportunity will appear.
Applicants will need to register for free as a supplier on the procurement portal in order to access the documents.