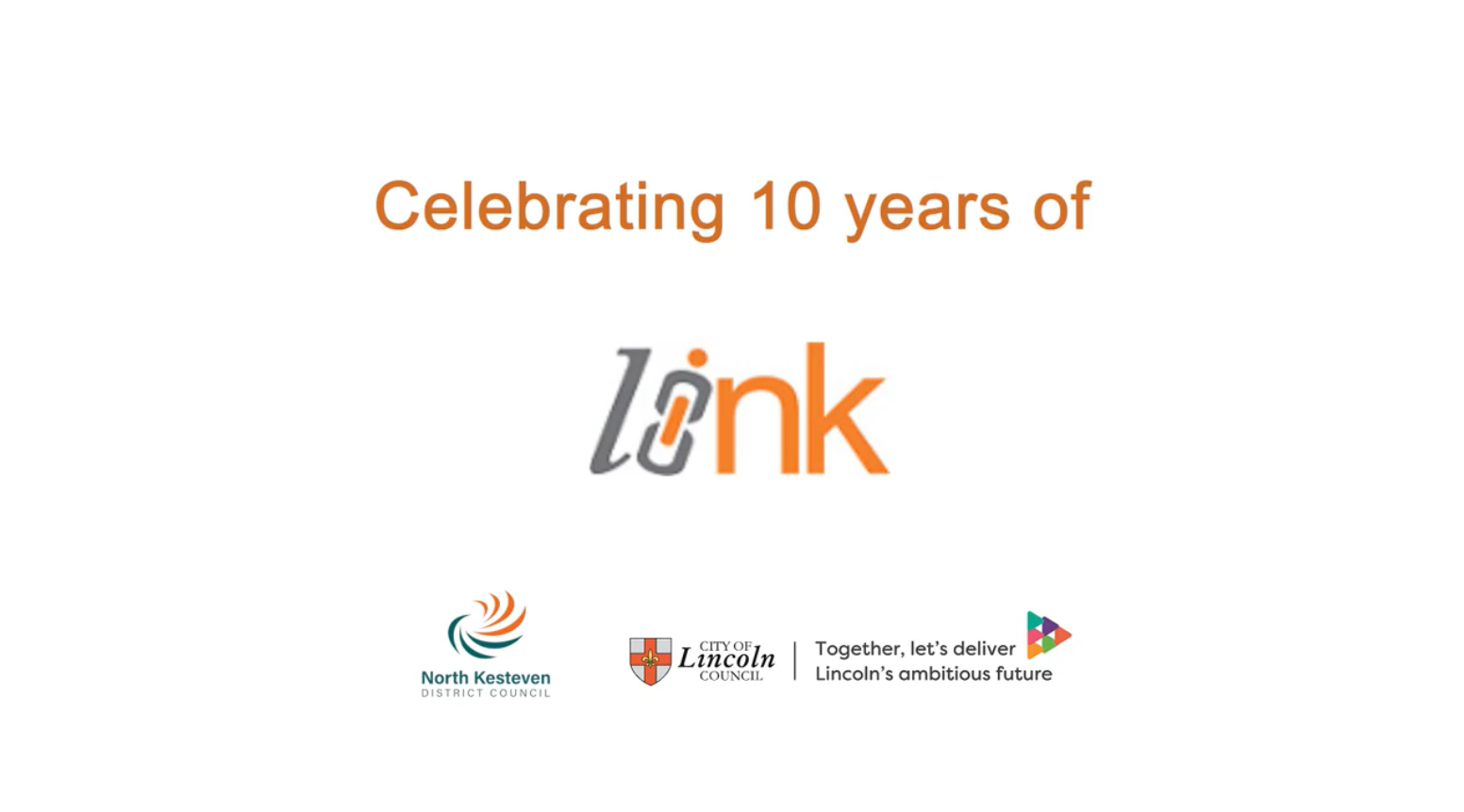 A shared revenues and benefits team operated by City of Lincoln and North Kesteven councils which saves taxpayers half a million pounds a year is celebrating its 10th birthday.
Formed on June 1 2011, LiNK is a shared service operating from Sleaford, Lincoln, North Hykeham and outreach surgeries and staff also visit people at home when that offers the best solution.
Leader of City of Lincoln Council, Cllr Ric Metcalfe said: "There have been some real highlights over the years not least of which was the Team winning the prestigious Excellence in Partnership Working award in 2018 from the Institute of Revenues Rating and Valuation and being finalists for two other awards in the same year.
"This national recognition is just reward for the hard work the team puts in day, day out – so happy birthday LiNK and here's to the next 10 years and many more!"
Leader of North Kesteven District Council, Cllr Richard Wright added: "The Team's Focus has always been on high standards of customer service, performance and efficiency and they have also been involved in a number of successful strategic projects relating to anti-poverty, employment and skills.
"LiNK has been one of many services that have been at the heart of the Covid-19 response over the last 15 months and will undoubtedly be part of the recovery to come as the Team works with increased numbers of benefit claims, awarding new reliefs to businesses and makes realistic payment arrangements with taxpayers.
"The list just goes on and on because the staff will also be giving welfare and benefits advice, making self-isolation support and winter grant scheme payments as well as dealing with huge areas including council tax hardship and discretionary housing payments."
In the 10 years since it was born, LiNK has:
Paid out housing benefit of more than £400 million to people in Lincoln and North Kesteven
Paid out discretionary housing payment of more than £2.7 million to residents of Lincoln and North Kesteven
Issued 1.7 million bills to residents and businesses
Significantly improved first time accuracy of housing benefit claims assessed to well over 90%
Handled the charging for Council Tax and applied discounts and support payments to ensure people can access the benefits they are entitled to
Subsidy and Quality Control Lead Officer Michelle Thompson has been with LiNK since day one. She joined from North Kesteven DC where she was a benefit officer.
She said her current role was not part of the North Kesteven service so she was thankful that the shared service gave her the opportunity to progress.
"It has given me confidence and I personally feel that I have changed and grown more independent and confident of my ability now."