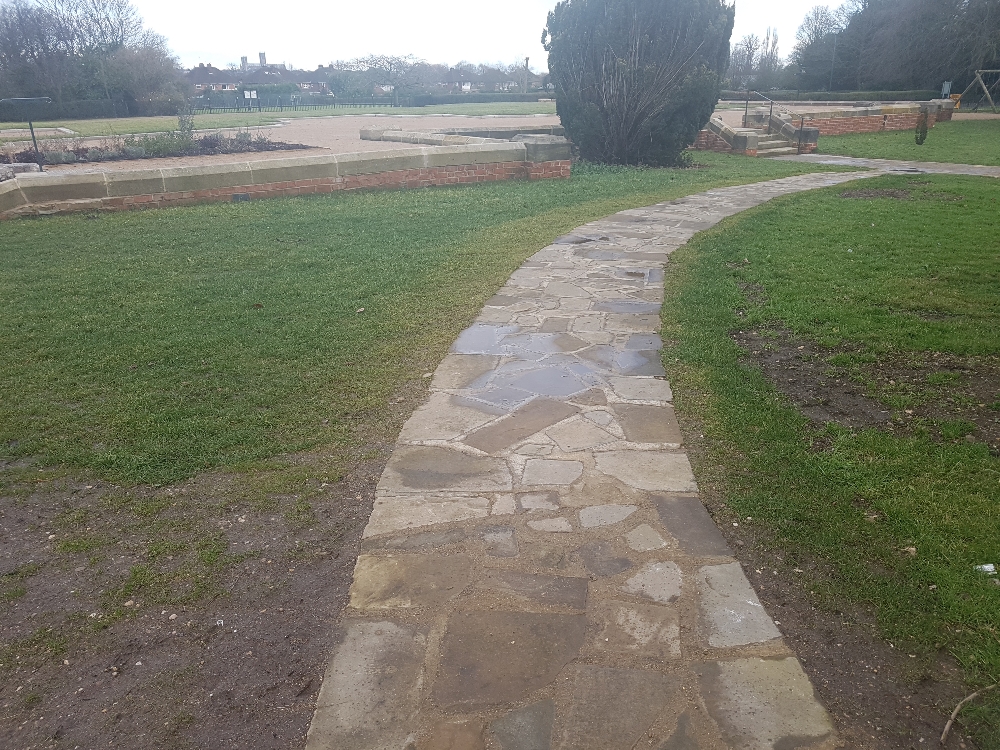 Crazy paving repair works will begin from 8 November at Boultham Park, Lincoln.
As part of the Boultham Park Restoration Works Phase 1, crazy paving was previously restored in the park.
However, following inspection by experts, both City of Lincoln Council and The National Lottery Heritage Fund were not happy with the finish and as a result, some of the crazy paving will now be lifted and relaid, whilst other areas will receive localised works.
There is no extra cost to this, however we do apologise for any inconvenience during the works.
Experts from the Heritage Fund explained: "The work was not originally carried out to the required quality and standard.
"The materials used, for example the mortar for bedding underneath and pointing in between the stones, was not of the right quality or type.
"There are low areas where puddles form and which do not drain properly in wet weather. The path surface is uneven in places which creates a trip hazard and makes the paths unsafe for some people.
"The paths were supposed to follow the original historical alignment but some sections were not set out correctly and do not tie in properly with surrounding ground levels and features.

"When the overall park restoration work was completed, The National Heritage Lottery Fund rejected this part of the work and advised the council that it would have to be redone, and so the contractor at the time was not paid for it. The work is not being done at extra cost because the original work was not paid for at the time.

"Since then, the poor quality materials and work is showing up more and more, and patch repairs have had to be carried out. More stones have become loose making the paths unsafe in some areas.

"The Heritage Fund requires this work to be re-done to so that the expected quality and standards of park restoration are achieved. We have been working with the council to agree what needs to be done and to find a good contractor who can put things right. When it is done, it means that the park restoration project will be fully finished and all the Heritage Fund requirements will be met."