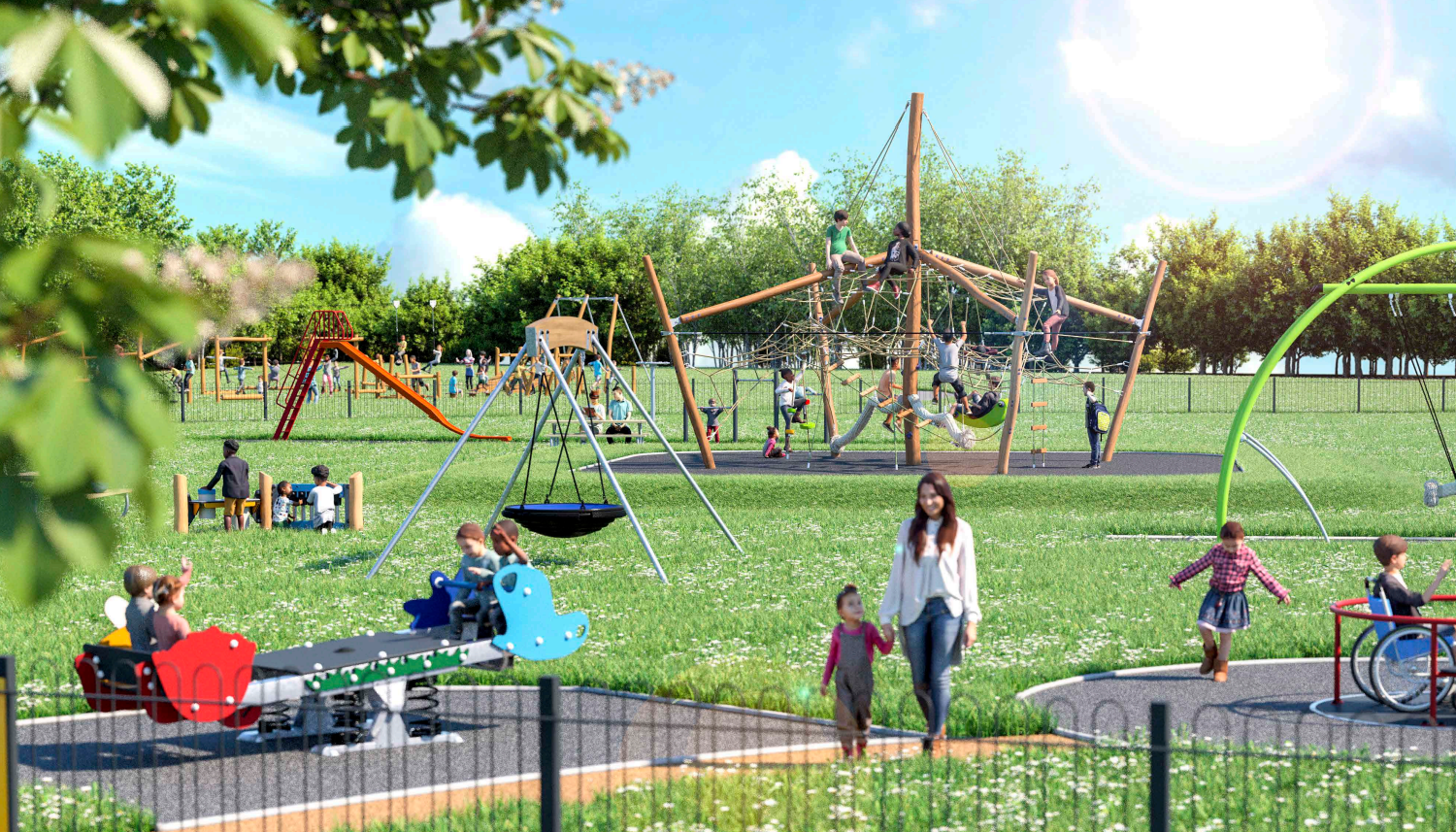 City of Lincoln Council has appointed KOMPAN as its contractor for the total refurbishment of a play area adjacent the city's West End.
Plans have been submitted to update and enhance Whitton's Park, which is a key play site situated on Long Leys Road in Carholme Ward.
Following consultation with the Long Leys Road Residents Association and other local residents, KOMPAN has now submitted plans on behalf of the council for the works, which will include:
Supply and installation of new play equipment
Supply and installation of a new sports wall
Supply and installation of a double zipwire & activity trail
The council currently holds a developer contribution of £152,413, which can only be spent on play equipment in the West End of Lincoln.
This contribution must be spent by the Council by November 2023, and, following extensive consideration, Whitton's Park was highlighted as the only viable option in the area for the enhancement of play opportunities in the West End, using the funds allocated.
This play area will be developed through collaboration with the local communities that it will serve, namely the Long Leys Residents Association (LLRA) and West End Residents Association (WERA).
In order to deliver this enhancement, the park will be closed to the public for the duration of the construction at a date to be confirmed.
Cllr Bob Bushell, Portfolio Holder for Remarkable Place at City of Lincoln Council said: "We are very happy that we have now progressed to the formal planning stage of works.
"This a very positive proposal for the park in this area of Lincoln and I am very much in support of this.
"During this time of restrictions, play areas have been essential for the mental health of young people visiting and enjoying the site."
A spokesperson for KOMPAN said: "We are delighted to be working with City of Lincoln Council and be successful in providing these facilities for Whitton's Park – the new play & sport facilities will enhance the existing key site within the West End of Lincoln."
Members of City of Lincoln Council's planning committee will discuss proposals at a later date.