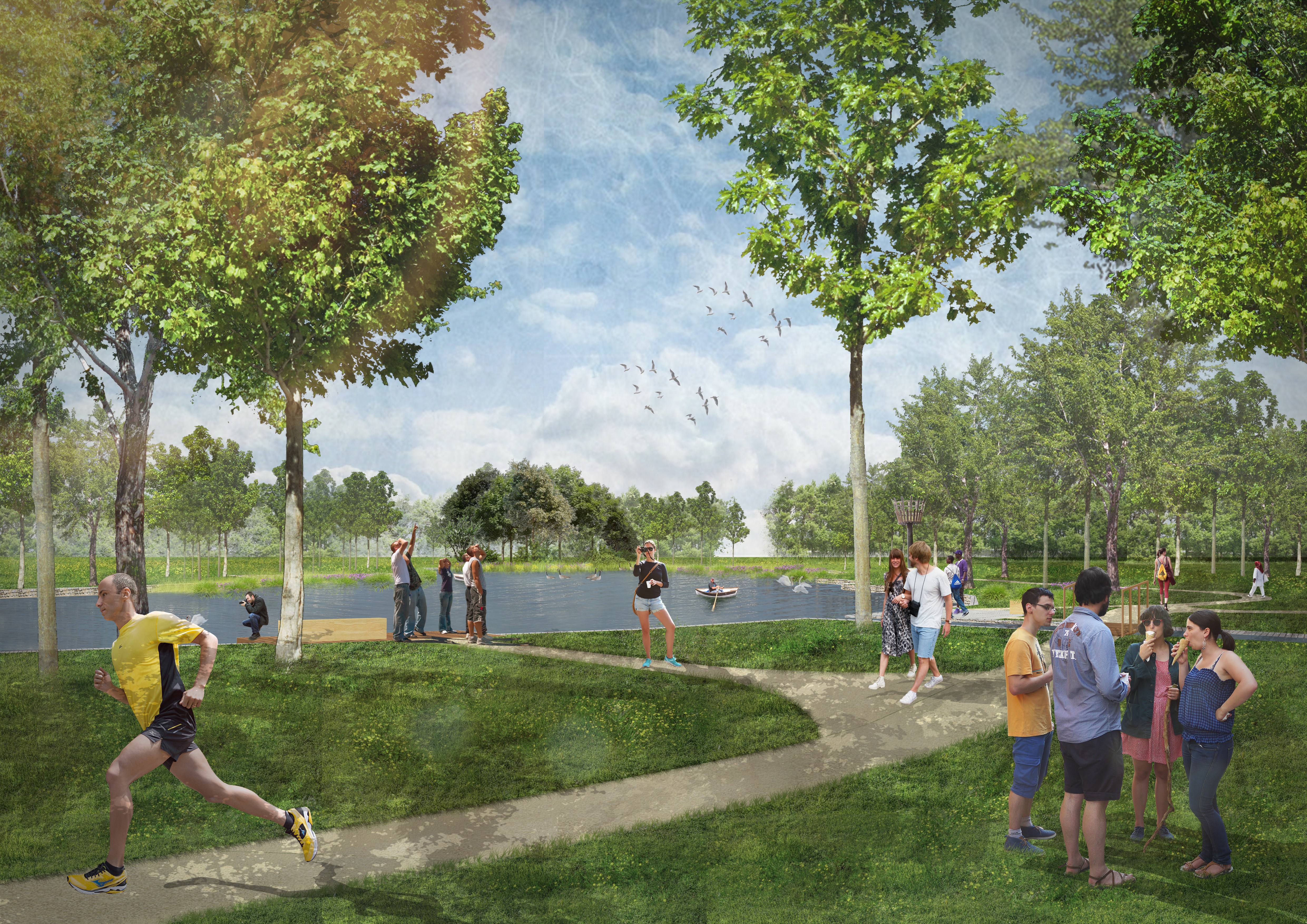 After an extensive selection exercise, City of Lincoln Council has appointed Ebsford Environmental as its contractor for its Boultham Park Lake Restoration Project.
The Wakefield-based business, which states within its aims a desire to create positive legacies, enhance environments and improve communities, will start on site in January 2021 and is expected to take no more than four months.
The restoration of, and improvements to the lake form Phase Two of the restoration of Boultham Park, and will include:
The installation of below water aeration equipment to improve water quality
Bank restoration works
Lake edge and woodland under-storey planting
Footpath improvements
The provision of fishing pegs
Access for occasional boating
The Lake Restoration Project, which is being funded by the National Lottery Heritage Fund and delivered in partnership with Lincolnshire Wildlife Trust, is focussed on biodiversity, and the work that takes place will encourage healthy plant and animal life to flourish in and around the lake.
As part of the project, five special metal art installations and information panels (lecterns) will be installed. These will be located at points around the lake, adjacent to the lake path.
Ahead of the works, numerous volunteering opportunities will be publicised to prepare the site for works.
Once the physical restoration work is complete, there will be further opportunities for volunteering and skills building at the site throughout the project.
Cllr Bob Bushell, Portfolio Holder for Remarkable Place at City of Lincoln Council said: "The aim of this project is to breath new life back into the area and maximise the park's great potential for quiet reflection and contemplation in a beautiful and flourishing wildlife setting.
"During this current time, we are all realising the importance of open spaces and the work in Phase Two will help us to provide an even better attraction for both residents and visitors, with more ways for people to get involved in the park.
"I welcome Ebsford Environmental to Lincoln, and look forward to seeing works progress."
Nick Hartley, Ebsford Managing Director said: "Working with communities to restore much loved open spaces is something Ebsford love to do, so we were delighted to be appointed as contractor for this project.
"Ebsford specialise in providing sensitive approaches for the restoration of watercourse landscapes and we work hard to minimise any disruption to the public and existing wildlife.
"We welcome the support of local residents and volunteers, and are looking forward to working with City of Lincoln Council and its partners to deliver these improvements to Boultham Park Lake."