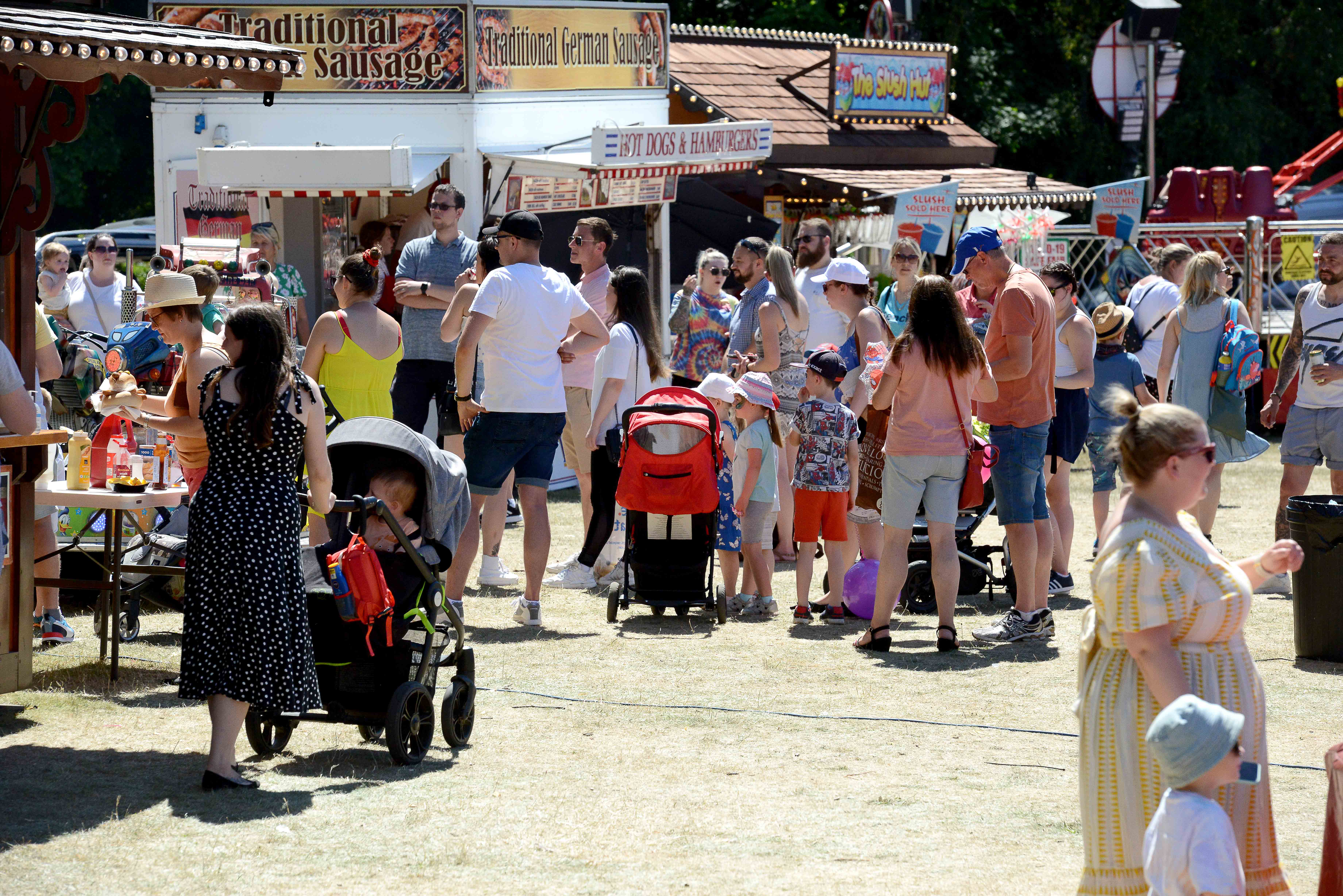 Boultham Park is set to host a picnic fit for royalty next month to celebrate the coronation of King Charles III.
Organised by City of Lincoln Council and Boultham Park Advisory Group, the celebration picnic will take place on Sunday 7 May 2023, from 11am – 4pm.
With King Charles III officially crowned as the United Kingdom's new monarch on Saturday 6 May, the community's families will have the opportunity to gather the following day to picnic and enjoy the entertainment available.
Entertainment will include:
Children's fairground rides
Bouncy Castle
Live music and a DJ
Food stalls including ice cream, donuts, burgers and more
Face painter
Boating on Boultham Park lake
Singer Cleopatra Ridgeway will perform swing / 'Rat Pack' style music to mark the occasion, and there will also be other live performances and vintage gramophone DJ Adam Wareham.
The County Amateur Operatic and Dramatic Society (COADS) will be giving visitors a sneak peek of their upcoming performance of School of Rock.
For the first time in 46 years, to celebrate King Charles III's coronation, Boultham Park's Picnic in the Park event will also welcome boating on the lake.
Visitors can experience the park's newly restored lake in a different way, and get a little closer to the nature on the rowing boats!
Last enjoyed on the lake in 1977, groups of up to five can row boats across the water for around half an hour each time.
A total of six boats will be available, three smaller boats holding up to three people, and a further three boats holding up to five people.
Prices:
Small boat: £2.50 per person for 2 people, £1 extra for a third person
Medium boat: £2.50 per person for 4 people, £1 extra for a fifth person
In addition, the Boultham Park Café will be open to the public during the event and children will have the opportunity to win a prize for the best dressed King/Queen.
Kate Fenn, Civic Manager and event organiser said: "We are very much looking forward to welcoming residents in the city to celebrate this monumental occasion.
"Although there will be a range of stalls selling food and drink, visitors are welcome to bring their own picnics and blankets."
Robert Pitchford, Chair of the Boultham Park Advisory Group added: ""BPAG are delighted that Boultham Park is being used as the venue for this special event.
"There is no more fitting backdrop for what we know will be a fabulous day."